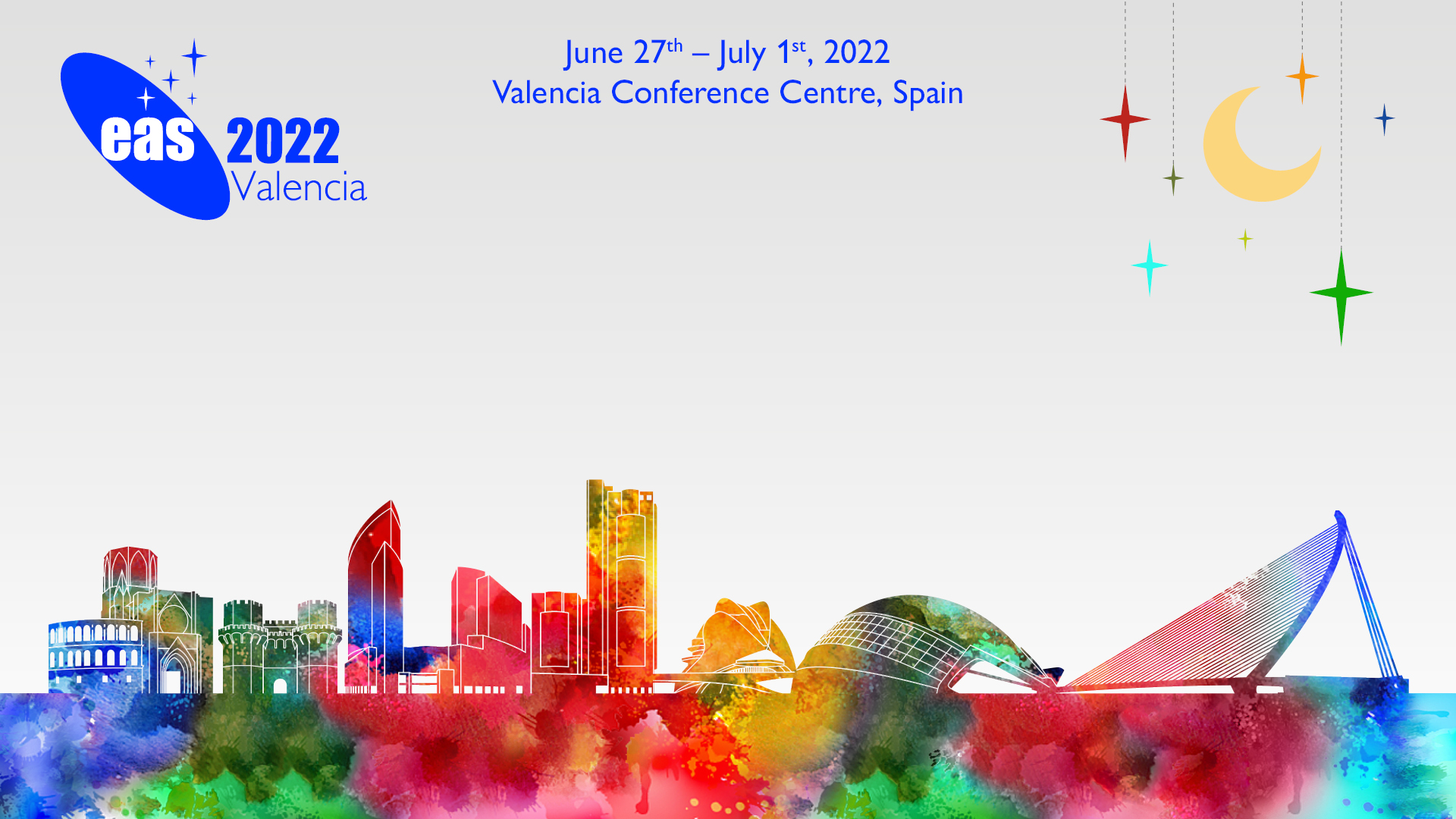 From 27 June to 1 July 2022, JIVE and the European VLBI Network (EVN) will be participating as exhibitors at the European Astronomical Society 2022 (EAS 2022) Annual Meeting, the largest conference of European astronomy, which will be held in Valencia (Spain).
The EAS Meeting has more than 25 years of tradition and it has imposed itself as the largest conference for European astronomy, expecting to welcome more than 1,600 astronomers from all over Europe and even beyond.
JIVE staff will be present the whole conference at the Exhibition Area (Stand #13) to inform conference participants about how JIVE and the EVN offer support to the worldwide astronomical community to make VLBI techniques accessible. Don't hesitate to pass by our stand to discuss and connect with JIVE staff. For latest updates about our activities during the conference, please follow the JIVE Twitter channel and hashtags #EuropeanVLBINetwork, #VLBIRocks! and #EASValencia2022.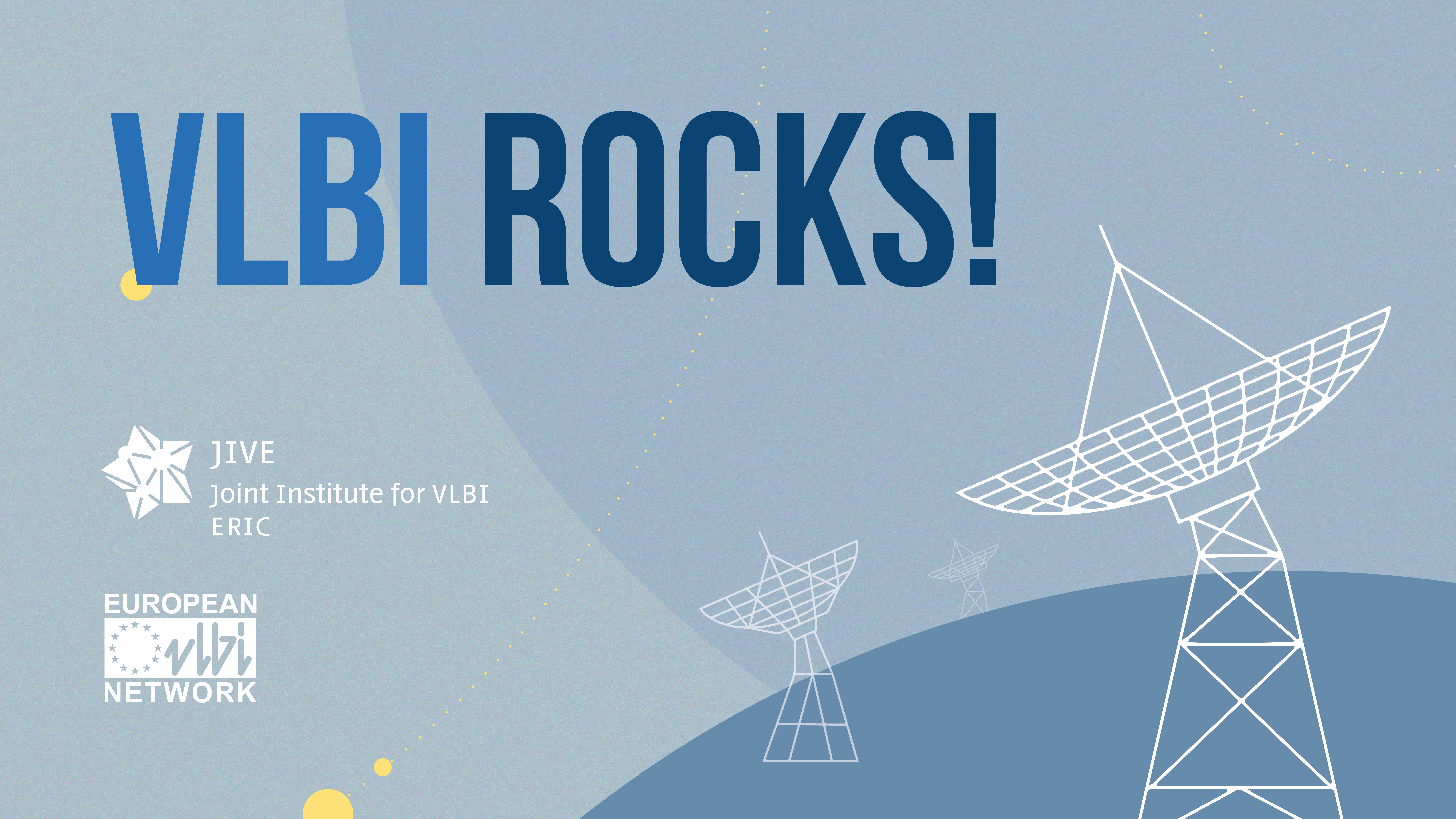 Moreover, JIVE Chief Scientist and EHT Project Director Huib Jan van Langevelde will have a prominent spot during the conference since he will give one of the conference's Plenary Talks on Wednesday 29 June. On his talk titled "Resolving the shadows of Black Holes with the EHT", he will discuss about the Event Horizon Telescope (EHT) Collaboration outstanding work during the past years that have made possible the first images of the shadow of the supermassive black holes in the centres of the galaxies M87 and our own Milky Way.
In addition to plenary sessions and the award of prestigious prizes, EAS2022 hosts many symposia held in parallel, as well as special sessions and meetings. In the following we highlight specific sessions related to radioastronomy, VLBI and Research Infrastructures:
For more details on the conference's programme, please visit the EAS 2022 interactive programme.
Additional information
The European VLBI Network (EVN) is an interferometric array of radio telescopes spread throughout Europe, Asia, South Africa and the Americas that conducts unique, high-resolution, radio astronomical observations of cosmic radio sources. Established in 1980, the EVN has grown into the most sensitive VLBI array in the world, including over 20 individual telescopes, among them some of the world's largest and most sensitive radio telescopes. The EVN is composed of 13 Full Member Institutes and 5 Associated Member Institutes.
The Joint Institute for VLBI ERIC (JIVE) has as its primary mission to operate and develop the EVN data processor, a powerful supercomputer that combines the signals from radio telescopes located across the planet. Founded in 1993, JIVE is since 2015 a European Research Infrastructure Consortium (ERIC), currently with seven member countries: France, Italy, Latvia, the Netherlands, United Kingdom, Spain and Sweden; additional support is received from partner institutes in China, Germany and South Africa. JIVE is hosted by the Netherlands Institute for Radio Astronomy (ASTRON) in the Netherlands.
Contact
Jorge Rivero González
JIVE Science Communications Officer
rivero@jive.eu